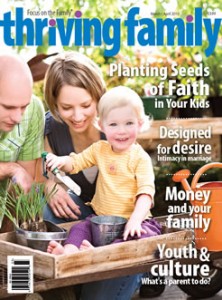 Focus on the Family has a new faith based magazine available called Thriving Family. New subscribers can receive a free 6-month free trial by mail when you register here.
I received my first issue last month and really enjoyed it! My husband even pointed out very helpful article about the challenges of blended families, a topic we are all too familiar with.
The magazine has a cover price of $3.99, so this is a very nice freebie. Nothing to cancel, and no strings attached!
Thanks, Maura!